Cell Pie : A dedicated spatial pattern assessment tool for cellular images
Download (version 1.2 are avaliable now)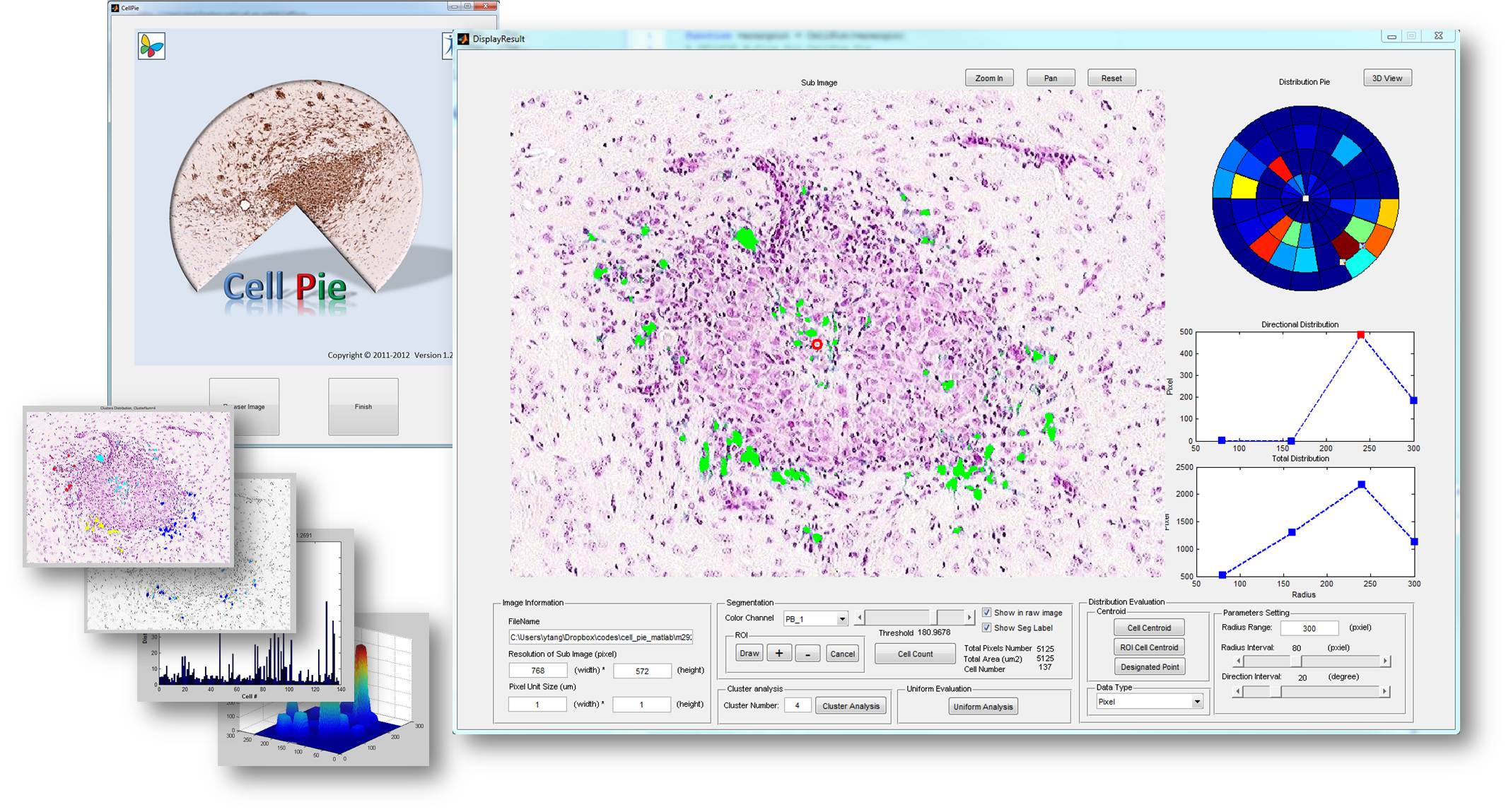 Information required for download

More instructions of installation and operation can be found following.
For any question, please connect to yangt.chla@gmail.com
System Requirement
Microsoft® Windows® 7 Enterprise, Ultimate, Professional, or Home Premium; Microsoft® Windows Vista® Enterprise, Business, Ultimate, or Home Premium (SP1 or later) ; or Microsoft® Windows® XP Professional or Home edition (SP2 or later)
2 GB RAM
300M free disk space
1,280 x 1,024 true color video display adapter 128 MB or greater
1,024 x 768 or up display resolution with true color
Matlab runtime environment
Install
This is the version for windows 64 bit with preinstalled Matlab 7.10. It has been tested in windows pro 7 64 bit.

1. Download the file zip file by click the download button above.

2. Uncompress the zip file.

3. The package contains the following files and folders:

./CellPie.exe – the program

./logo – folder for saving logo image

./Download Agreement.txt – download agreement file

4. Double-click on CellPie.exe to start.
If you can't run the program...
1. A Matlab runtime environment is required for matlab excutable program. You can download here and double click to install .
2.The windows version can not run on a Mac OS.
3.The win64 version may has problems in a 32 bit machine.
4.It may require a while to set the matlab environment when first run.
If you don't have a windows 64bit machine or fail to run the program. please connect to yangt.chla@gmail.com with your system information. We may make the dedicated version for you.